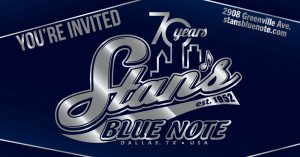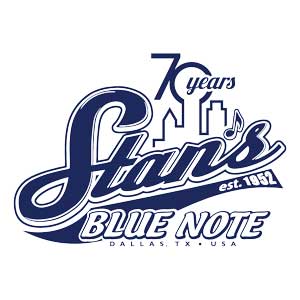 Stan's 70th Anniversary
Dallas' oldest bar invites you to an exclusive VIP event
Benefiting BvB Dallas in their fight against Alzheimer's
Friday, July 29th | 6:30-10pm
Complimentary Buffet | Open Bar
Silent Auction
Door Prizes | Swag Bags with Commemorative Memorabilia
Admission $70 Includes admission to BvB's 15th Annual
Game Day at the Cotton Bowl on Aug. 13, 2022
Live Music by Griffin Holtby &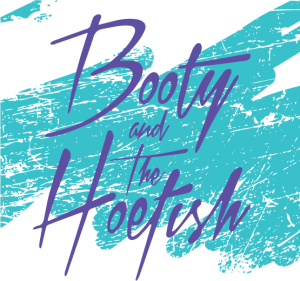 Purchase tickets through BvB Dallas Website:
All Proceeds Benefiting: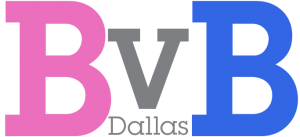 Our official Press Release:
FOR IMMEDIATE RELEASE
MEDIA CONTACT: BRN Media, 214-342-8000
 Epic 70th anniversary celebration planned for Dallas' oldest bar
Tickets now available – Space is limited
 DALLAS, TX (June 29, 2022) Dallas' oldest, continuously operated bar – Stan's Blue Note on Lower Greenville – is celebrating its 70th anniversary on Saturday, July 29 with an exclusive VIP event complete with complimentary buffet, open bar, live music, and the chance to fight back against Alzheimer's!
Attendees will include longtime Stan's fans and regulars, influencers and members of the media, owners (past and present), local college alumni – perhaps even a celebrity or two! Guests will be welcomed with champagne service and passed hors d'oeuvres accompanied by the acoustic sounds of Ukranian-born, Texas blues rocker Griffin Holtby – whom you may remember from his American Idol journey. Headlining the nostalgic evening will be Dallas-based 90s cover band, Booty and the Hoefish.
Party-goers will be treated to free-flowing cocktails and kegs of beer; carving stations; a gourmet mac and cheese bar with crab, bacon and other specialty toppings; anniversary cake; door prizes; swag bags; commemorative mason jars and anniversary T's – all to guarantee a legendary experience that stands the test of time – just as Stan's has.  Stan's is and always will be the dive bar you know and love, so come as you are; there's no dress code here!
The event will be 6:30 to 10 p.m. Friday, July 29 at Stan's Blue Note, 2908 Greenville Ave., Dallas, TX 75206. Limited tickets for the milestone celebration are available now at bvbdallas.org/events/stans-70th-anniversary.
Stan's teams up with local charity to tackle Alzheimer's
Stan's anniversary celebration is presented in partnership with BvB Dallas, a nonprofit organization that brings young adults together for fundraising, educational and volunteer opportunities throughout the year; culminating in its flagship event, the largest nonprofit flag football game in the country. The grassroots organization has raised over $5.6 million in its 15-year tenure towards its vision of Tackling Alzheimer's™ Disease for local DFW beneficiaries.
This year, BvB will fund research projects and care programs by the following: Alzheimer's Association, Center for BrainHealth, Center for Vital Longevity at UT Dallas, Juliette Fowler Communities, The Senior Source, and UT Southwestern Medical Center. By teaming up with Stan's for the anniversary party and facilitating the event's silent auction – which includes two autographed NFL footballs and a spectacular lineup of sports and music memorabilia – BvB's impact on Alzheimer's will be even more significant.
Tickets with benefits
Tickets to Stan's 70th anniversary party on July 29th – just $70/per person – will include admission to BvB's much-anticipated, 15th Annual Game Day on Saturday, August 13 at the Historic Cotton Bowl at Fair Park. Proceeds from anniversary party ticket sales and the silent auction go directly to BvB.
Legendary celebration for Lower Greenville's legendary bar
Established in 1952, Stan's Blue Note was originally owned by E.E. Stanley, who built the bar so his band would always have a place to play its soulful blues and swinging jazz. Stanley eventually sold the property to R.B. Shipley. When he died his girlfriend, Dorothy, took over. She was known for her beehive hairdo, cowboy boots, and iron fist. She didn't tolerate cussing or misbehaving in her bar.
A 2019 article in Lakewood Advocate painted the picture of Stan's history best when Jaime Dunaway wrote that back then "Stan's served only one draft beer, Budweiser, and about five canned beers. The offerings included Schlitz and Miller High Life – both considered high-end beers at the time. The food menu was just as scant and perhaps even more unsavory with menu items like pickled pig feet, hardboiled eggs, chips and Slim Jims. When Shipley made friends with the next-door restaurant owner, John Caulfield, they devised an ingenious and profitable solution to Stan's food problem. They cut a hole in the wall between the businesses so customers could order meals from Caulfield without leaving the bar."
Each night at closing time, Dorothy would carry the bar's money home with her for safekeeping – but was robbed. She decided to sell Stan's to Caulfield and Steve Betzelberger in 1987, when the going price for a mason jar of draft beers was 85 cents.
The Advocate writes, "Caulfield remodeled Stan's, starting with the ceiling when the nicotine-stained surface collapsed after years of smoke damage. He also expanded the bar to the size it is today. He acquired two neighboring businesses, and just like that, the bar grew from 57 square feet to 1,700 square feet."
The bar changed hands a few more times. There was even a fire in the early 90s. The bar was rebuilt and expanded to 5,700 square feet. In 2016, ownership passed from Perry Murphree to current owners Mike McRae and Gabe Nicolella. Bob Myers now serves as General Manager.
Today most know Stan's as Dallas' Best Sports Bar and oldest drinking establishment featuring more than 30 big screen TVs and over 50 beers on tap, a made-from-scratch menu, a large pet-friendly patio in the front and a more secluded outdoor retreat in the back. Stan's fans of all ages come to drink at the bar and cheer on their favorite sports teams; others come to shoot pool, play darts or shuffleboard. Large groups show up for karaoke and open mic night. Recently, Stan's introduced Live Music Wednesdays (which actually extends into Fridays, Saturdays and Sundays for special occasions) – and they're now gearing up for their upcoming Fourth of July concert, which opens with a comedy act.
Be a part of history
Stay tuned as more details are released about Stan's epic 70th anniversary celebration benefiting BvB Dallas. Learn more about at Stan's at stansbluenote.com, follow them on Facebook and Instagram, and head to bvbdallas.org to get tickets while they last.